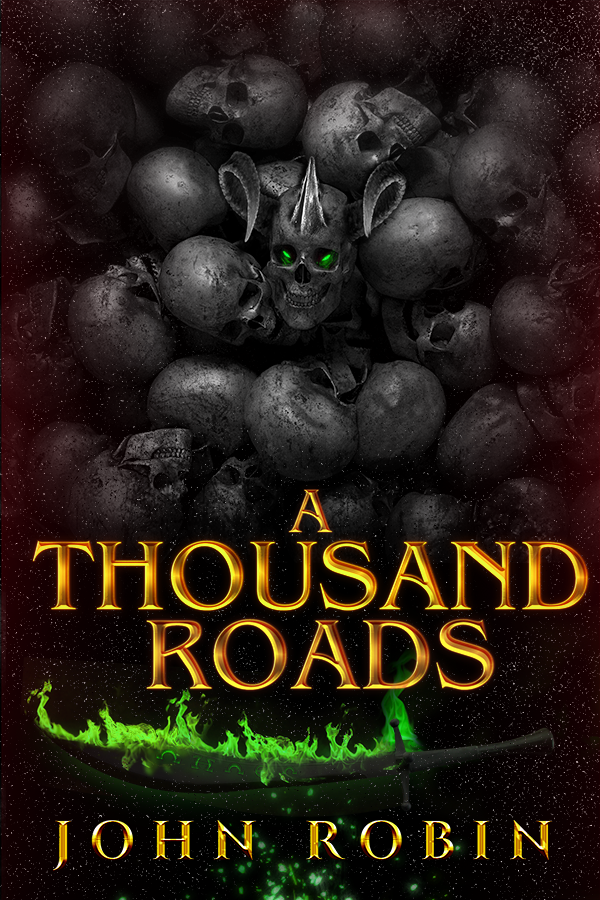 When Jak, a young orphan, arrives at Fort Lasthall, he hopes to find work and a roof over his head. To his great relief, he immediately finds employment as a stable boy, in the house of a stern and reclusive man named Barrik. Although not popular with the other boys who work there, it is enough for Jak that he's found favor with Barrik, a favor that promises more than mere employment.
Jak's life would be perfect—if only he wasn't haunted by the memory of a burning woman; if only his life with Barrik didn't lead to more secrets, secrets that awaken in Jak a longing for the taste of blood, and a distinct awareness that he is being bound to something, becoming slave to a power that stirs under the surface…
A Thousand Roads is now available on all online vendors!
A Thousand Roads is the first book of many in what will be a grand fantasy epic. John is presently working on its sequel, Blood Dawn.
If you're excited about A Thousand Roads and want to stay up-to-date on John's progress with his epic, sign up for his newsletter.