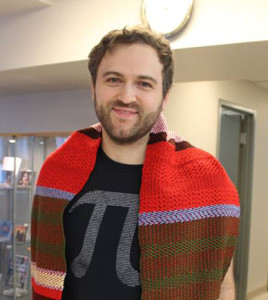 It all began when he was an eight-year-old boy, when he discovered Tolkien's map of Wilderland tucked in the pages of an old, beat-up copy of The Hobbit on his grandmother's bookshelf.
From that point onward, John Robin knew he was destined to make his own world and tell stories about it. Over a period of twenty years, he read the great fantasy epics, learned the craft of storytelling, wrote three novels just for practice (unpublished), and all the while his fantasy world and unique vision as a writer ripened. Growing up in the 80's and 90's, the fast change of technological advancement was also a heavy influence on his world-building and magic system, an analog of how mastery over environment can change the human condition. A teenage addiction to horror movies and gritty comic books also added its touches to his work. The result is an epic that channels the same deep, mythic epic notes of Tolkien, but more contemporary and dark.
After working for many years in academia and adult education, John left his job in 2014 to pursue his dreams as a writer. Having cut his teeth as an editor at a small publishing company, John decided that, while he worked hard to prepare his debut novel, he would build a book production business to help connect self-publishing authors with editing, cover, design, and marketing services based on the traditional model. He presently is the creative director, senior editor, and production manager for his company and oversees a team of twelve.
As a writer, John's commitment to the craft has put him on course for a debut epic fantasy novel, A Thousand Roads. He also enjoys writing nonfiction, as an instructor for the lifelong learning website Highbrow, and recently as author of Your Daily Journal: 100 Day Starter. He has numerous other projects in the pipeline, both in fiction and nonfiction, and is also a ghostwriter. He also writes as the advanced machine intelligence from the future, Nannybot A3-4.
John's work became popular on the Inkshares platform in 2016 when he featured his then-fourth manuscript, Blood Dawn (scheduled presently to be the second book in his epic arc), gaining more than 200 eager fans and even a fan-made trailer video. Inspired by this momentum, and fiercely loyal to the self-publishing model he advocates for in his business, John created Dreamsphere Books as the imprint through which he will be publishing his epic and related works over the years to come.
For updates more specifically on John's epic fantasy writing, be sure to join his newsletter here. If you want to hear from John regularly, he also shares tips relating to the fantasy genre, writing and editing techniques, reading habits, creative lifestyle, and productivity. There are also occasional guest posts with tips from other fantasy authors. To get all these, follow his blog.
John is also a serious reader. He spends as much time reading as he spends writing, and when he reads he approaches it as work the same as he would writing. Works of fiction or nonfiction (that he reviews on his Goodreads page) are 1/3 of his reading curriculum. He also has a focused Wikipedia track, and he reads every article in every issue of Scientific American, Writer's Digest, National Geographic, and Discover Magazine.
When he's not writing or reading, John listening to educational podcasts, recreational mathematics, drawing trees or maps with pen, playing classical piano (especially Beethoven and Chopin), and occasionally, working with textiles. He also enjoys strength straining, running, and yoga, gardening, long walks, serially watching his way through TV series' in the evenings, board game nights with friends, RPG video games, and of course…pandering to the whims of his cat, Wizard, who is the true muse behind his stories.