John's vision for his fantasy epic is to create something that is, for the reader, a reincarnation of Tolkien's vast masterpiece.
He plans to write five installments, each of which will be a standalone work that builds on the previous ones, and which will grow in size and scope, starting with his debut, A Thousand Roads. The sequel, Blood Dawn, is expected to be very fat (possibly two volumes), about the same length as Wise Man's Fear. This growing progression of sequels will build up to the eventual fifth and final installment, which John presently imagines as a 17-book series larger than The Wheel of Time.
The books will all be published through John's imprint, Dreamsphere Books.
Influenced by the complex and socially-integrated magic system found in Robert Jordan's The Wheel of Time and the deeper historic realism found in George R.R. Martin's A Song of Ice and Fire, John also brings touches from the horror genre, exploring a fantasy work fraught with more cosmic echoes of the battle between good and evil found in the individual journey.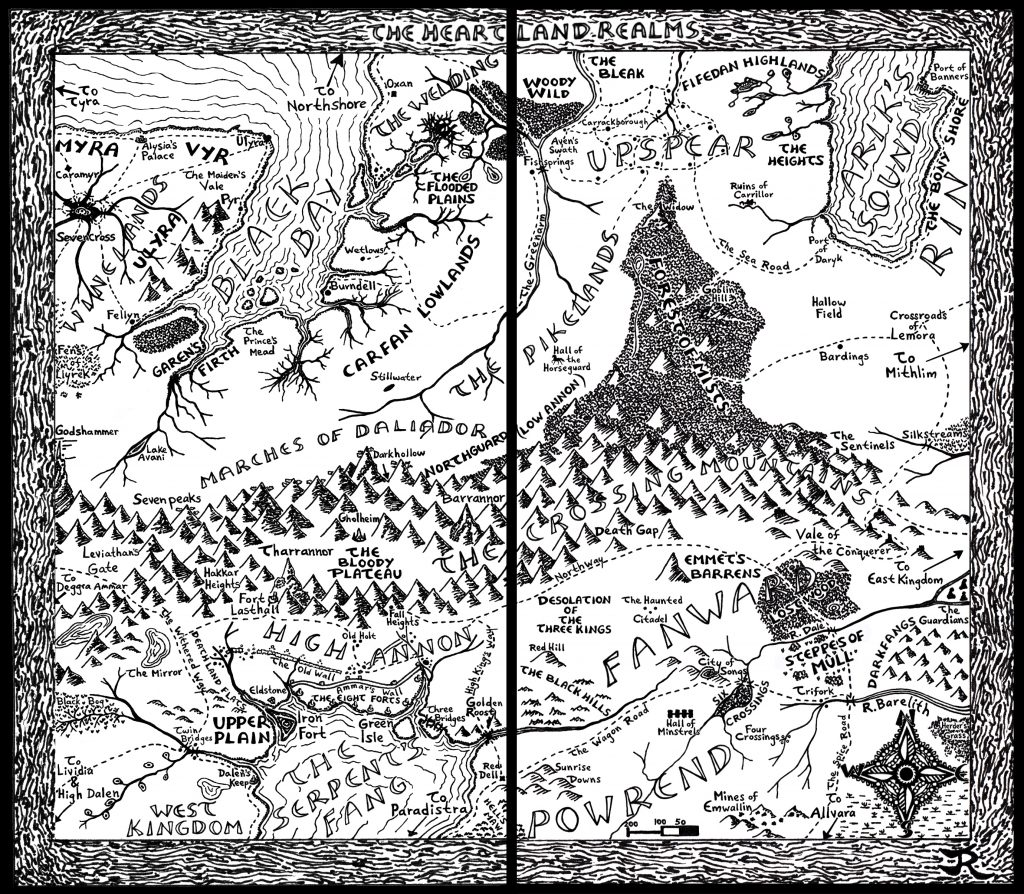 John has been creating his fantasy world for more than twenty years. He has drawn numerous maps and finds the process of building the world informs story, and vice versa. Hence his process of storytelling is more of an artistic pursuit than an attempt to gain literary recognition and he is concerned above all with creating an immersive narrative that will offer readers a gateway to a world they will never want to leave.
His goal is not to create a world of escape, however; it is to create a world wherein the relevant themes of our ever-changing reality are echoed in one whose revolution at the hands of magic affects the humanity there much in the same way our present day technological advancement affects our question of what it means to be human. His world is both a mirror and a pool wherein one looks and sees the deeper expanses of reality in ways not seen when thinking only within the box of real-world fiction.
If you're excited about John's books and want to keep updated on his progress, sign up for his newsletter here: